​Compare Engineered Quartz Stone And Natural Stone
26-07-2022
Nowadays, an increasing number of people are opting for engineered quartz stones for their indoor tiles, kitchen countertops, and bathroom countertops. Today we are going to discuss about the reasons -- the reasons people choose Engineered Quartz Stone over Natural Stone. As we know that in the market, there are a lot of natural stones that we can choose from like natural marble, granite, sandstone, travertine, etc. Before engineered quartz stones came into existence, people liked using natural granite for kitchen counters, and marble for flooring tiles and vanities.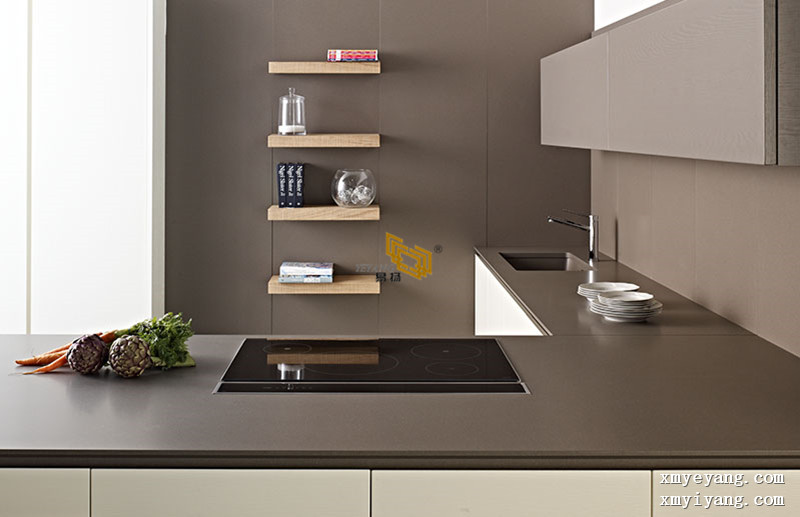 But those materials come with their own drawbacks. Natural Granite Some say that has radiations that affect the health of the body.
Natural marble, particularly white basic colour, is really easily dirt, difficult to clean. Also, marble is very weak in absorbing heat and tough things. With development in industry, the people are curious about trying the engineering of Quartz stones. Because it is made from naturally occurring quartz sand, the second hardest material on the planet.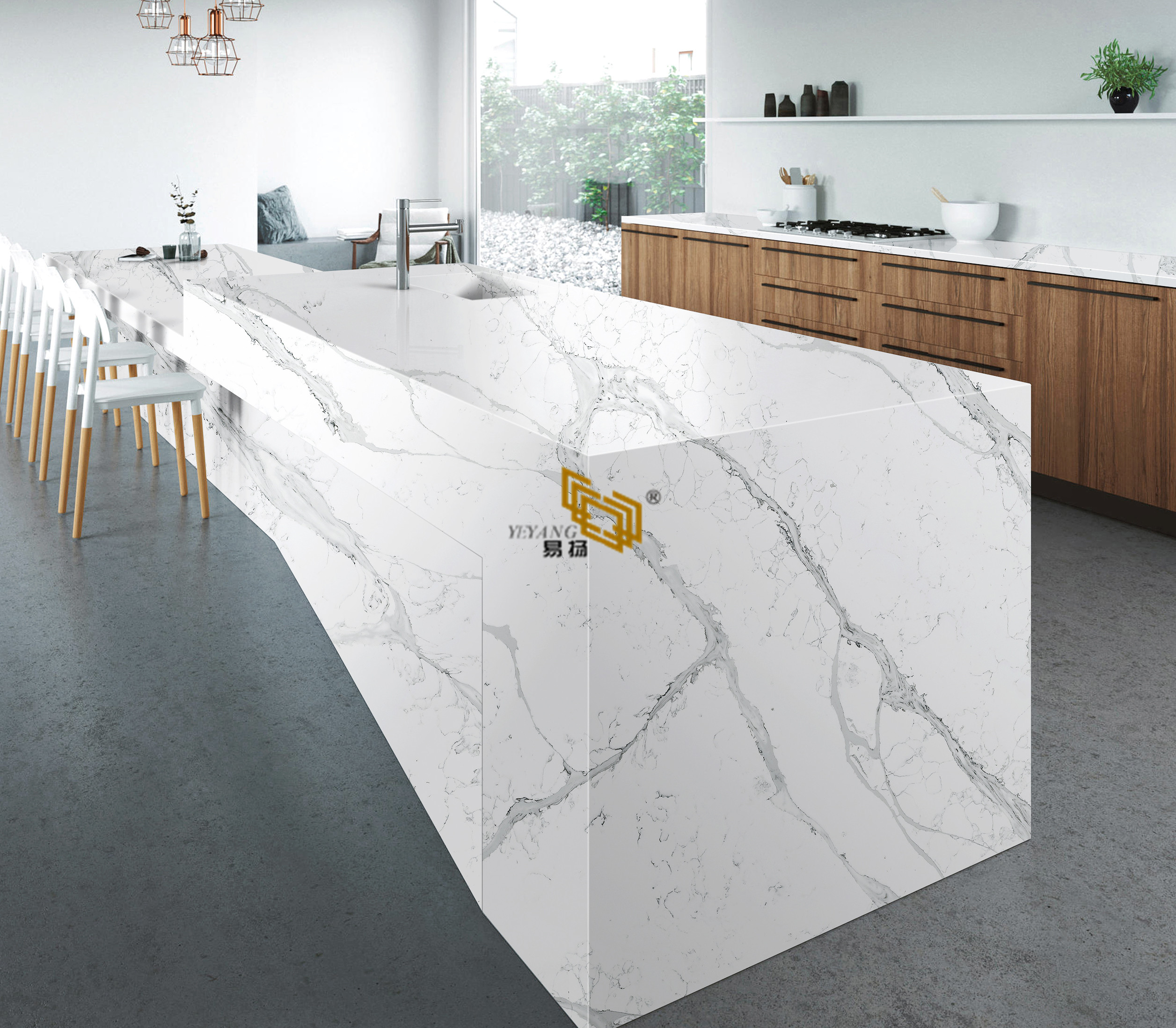 There are different colour options for quartz stones -- regular colors, mirrored chiseled colors, multi-colors, and even marble-like luster colors that looks like natural marbles and granites. The characteristics of quartz stones are far better compared to the natural stones. It is a lot easier to clean, and does not require a lot of maintenance.
The sizes available of stones go up to the Jumbo Size 3200x1600mm, so customers can cut it to make large cooking islands for their projects and homes.