How to Identify a Fake Quartz Stone Slab
01-08-2022
Quartz, as we know it, combines the benefits of almost every countertop option, and offers them at reasonable pricing. However, you can only be sure you're reaping these benefits if you buy the original quartz stone slab. The market is quite saturated with counterfeits. Hence, if you're not equipped with the right knowledge, chances are you'll fall into the trap of buying a fake.
To help you make sure you're making the right choice, this article covers a few practical tips for you.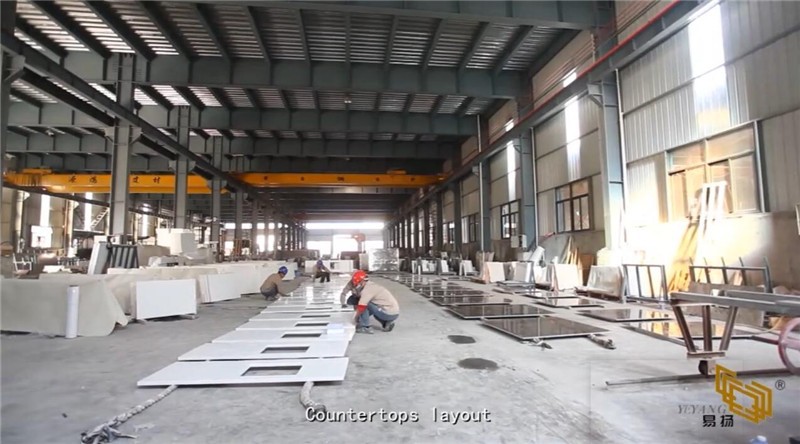 How to know a fake quartz stone slab
-Assess the hardness and resistance
Quartz is made from combining resins with naturally occurring minerals. As such, it tends to be very hard, typically embodying a hardness of 7. To test these, scratch the surface with a steel knife. If you have fake quartz, you'll notice white marks. This is to say that the quality of the stone slab could not withstand the knife's resistance. However, if your quartz stone slab is original, you'll notice black lines instead of white.
-Pricing dictates quality to an extent
High-quality quartz stone slabs are typically more expensive, costing up to 70 dollars per square foot. As a homeowner, if you find a very cheaper option, that is your first indication that you should take a closer look at the material. However, note that this doesn't imply that the slab is fake. However, it is necessary that you test various characteristics and features before opting in.
-Test with heat
Take a lighter and attempt burning the material. If it is the real deal, it will leave no impact. But if you're dealing with a fake, you might notice melting.
-Stain-resistance test
If you have a genuine quartz stone slab, cleaning it will come quite easy. If not, then chances are you're dealing with a fake.
-Vinegar test
Pour a spoon of vinegar on the surface and wait for a few seconds. If you see bubbles, sorry to announce – you have a fake on your hands. And if you bought that rock slab, you would see the cracks in just a couple years of using it.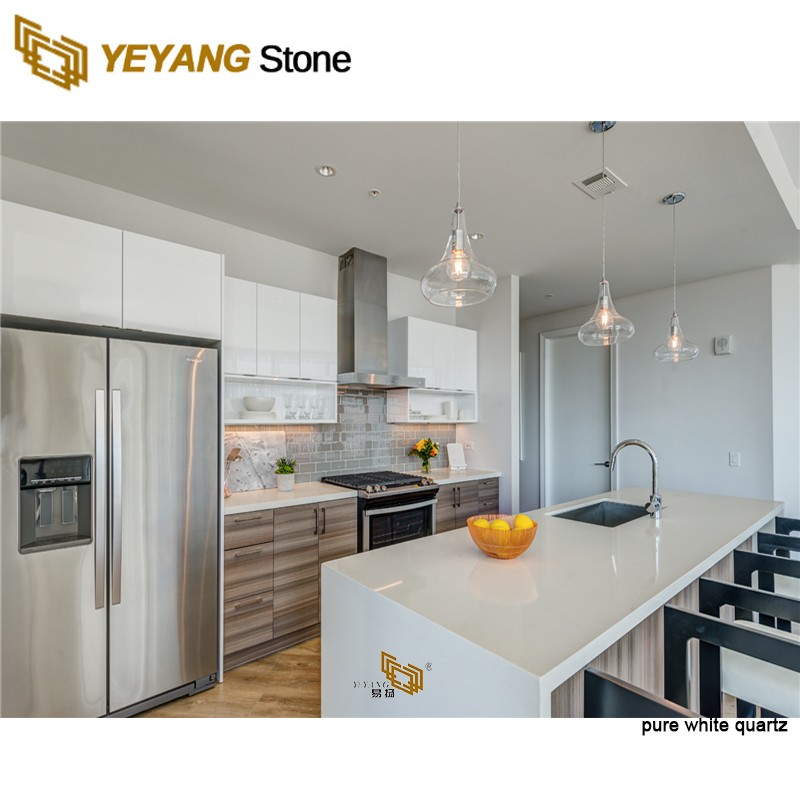 By following these tests, you can now begin to spot false quartz rock slabs without any trouble. While it may take a little bit of time, it is something that you should do all the time to make sure that you do not get trapped by something that is avoidable.
most popular veins quartz countertop colors 2022 - Professional quartz slab manufacturer @YEYANG Quartz Stone