Is there a difference in quality of quartz countertops
31-12-2021
Nowadays, there are many material choices for kitchen countertops, such as quartz kitchen countertops, natural marble, sintered stone, stainless steel, etc.but when it comes to practicality, quartz stone is slightly better.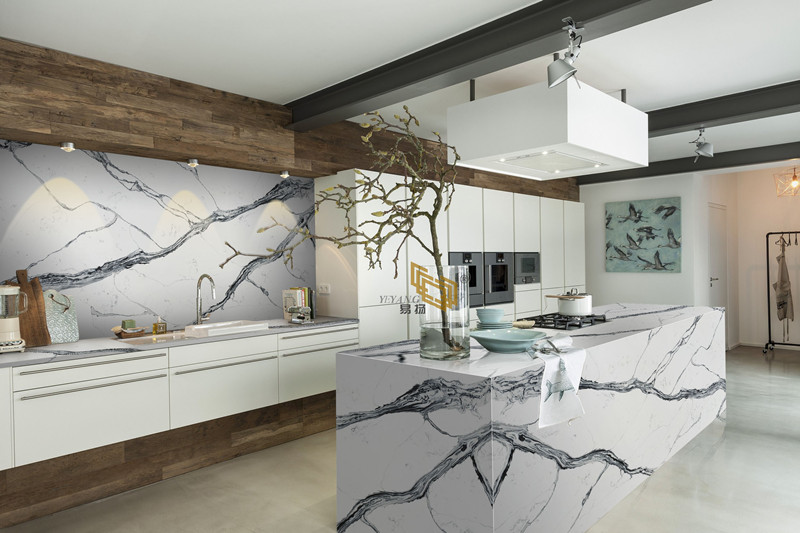 The quality of quartz stone countertops on the market varies from good to bad, we can distinguish the quality from the following tips.
First,the finish.It is very important to judge the quality of white quartz countertops, because the finish represents the stain resistance.
The easiest way is to use a marker to draw on the white quartz countertops to see if it can be wiped off. If it can, it means that the stain resistance is strong. If not, the quality is poor. It is not worthy to buy it.(Stain proof test on quartz).
Second,the high temperature resistance.Due to the characteristics of its own material, it determines its high temperature resistance. The temperature below 300 degrees Celsius will not have any effect on it, which means that the white quartz countertop will not be deformed or broken.
Press the lighted cigarette butt on the white quartz countertops, or use a lighter to burn it directly, the one with no trace is the genuine one, and the one with the burnt black mark is the fake.
Finally, a good-quality kitchen countertop is easy to take care and has a long lifespan, while a poor-quality countertop is easy to hide dirt and cause great damage to human health at the same time.So its necessary to choose a reliable quartz stone manufacturer.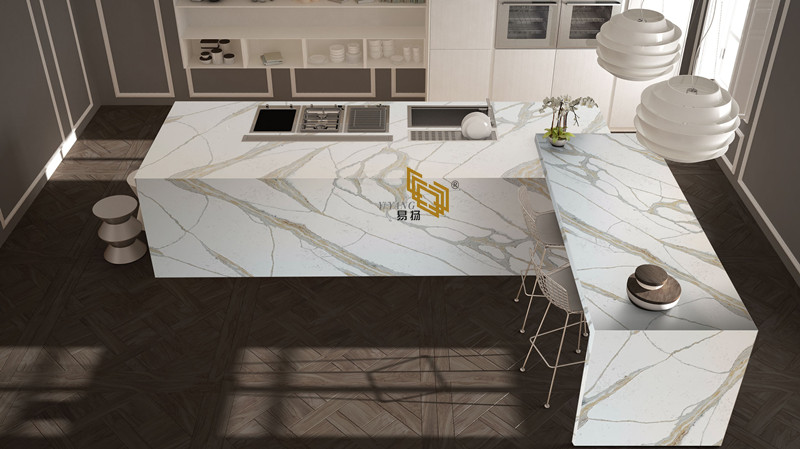 Yeyang Stone is a quartz tops and quartz slabs manufacturer in China,we specialized in supplying all kinds of high quality quartz slabs,vanity tops and countertops for residential and commercial projects with good price.