The Advantages of Calacatta Quartz Countertops for Your Bathroom
26-07-2023
We are thrilled to present our latest addition to the world of kitchen and bathroom design - our exquisite High-Quality White Calacatta Quartz Stone Countertops. Crafted with precision and elegance, these countertops are designed to enhance the beauty and functionality of your space.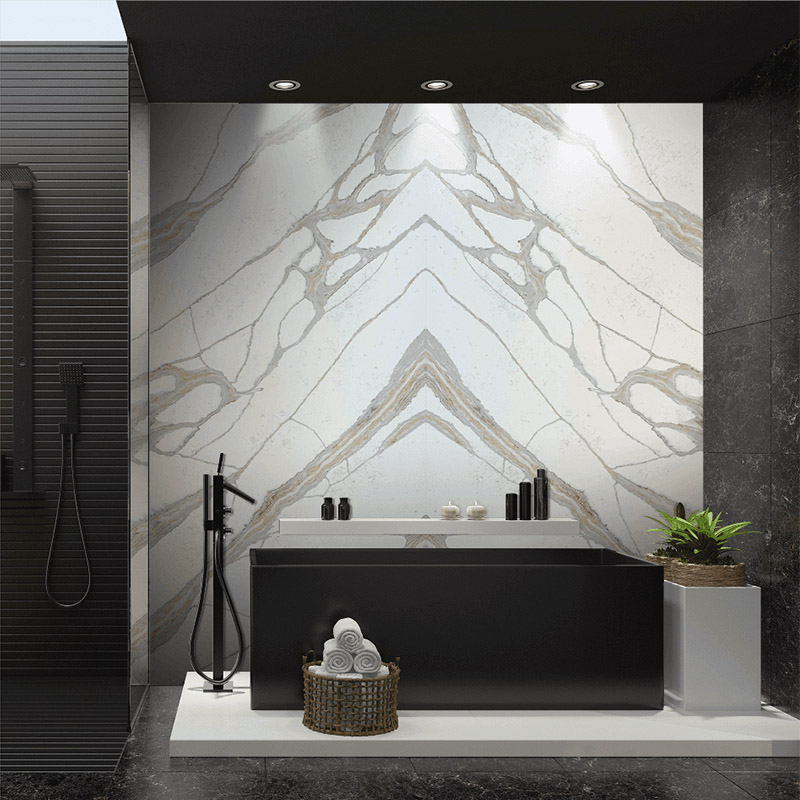 Here are some key features that make our White Calacatta Quartz Stone Countertops stand out:
1. Timeless Beauty: Inspired by the luxurious and classic Calacatta marble, our quartz countertops offer a stunning white base with intricate grey veining. This timeless design brings an air of sophistication to any interior, making it a perfect choice for both contemporary and traditional styles.
2. Durability and Strength: Our countertops are crafted using high-quality quartz stone, known for its exceptional durability and strength. They are resistant to scratches, stains, and heat, ensuring they can withstand the rigors of daily use and maintain their pristine appearance for years to come.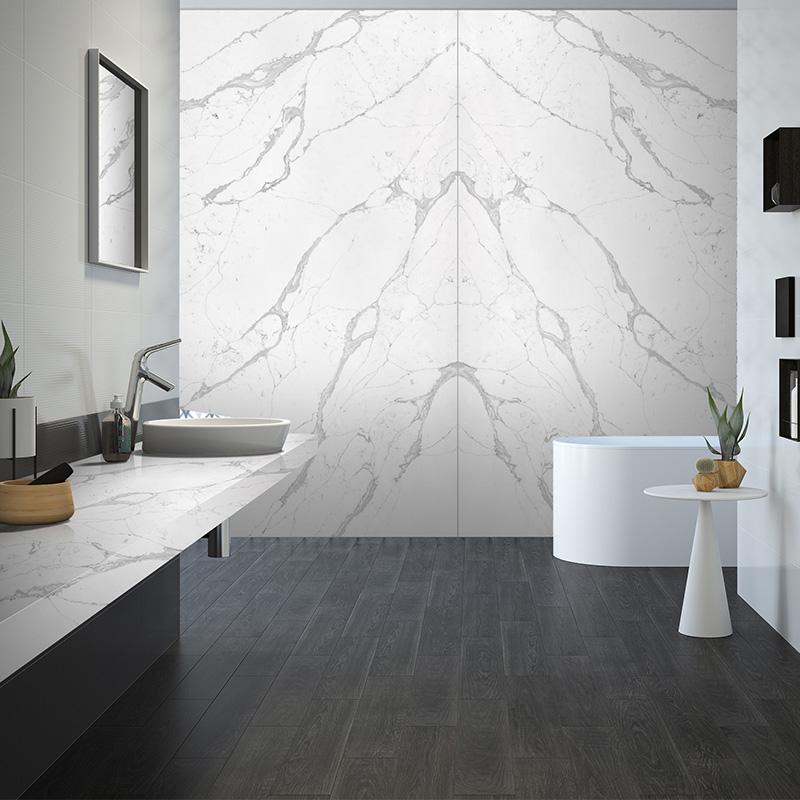 3. Low Maintenance: Unlike natural marble, our quartz countertops do not require regular sealing or special maintenance. They are non-porous, making them highly resistant to bacteria and staining. A simple wipe with mild soap and water is all it takes to keep them looking brand new.
4. Versatility: Our White Calacatta Quartz Stone Countertops can be seamlessly incorporated into various design styles. Whether you're aiming for a modern, minimalist look or a more traditional ambiance, these countertops serve as a versatile and elegant centerpiece for your space.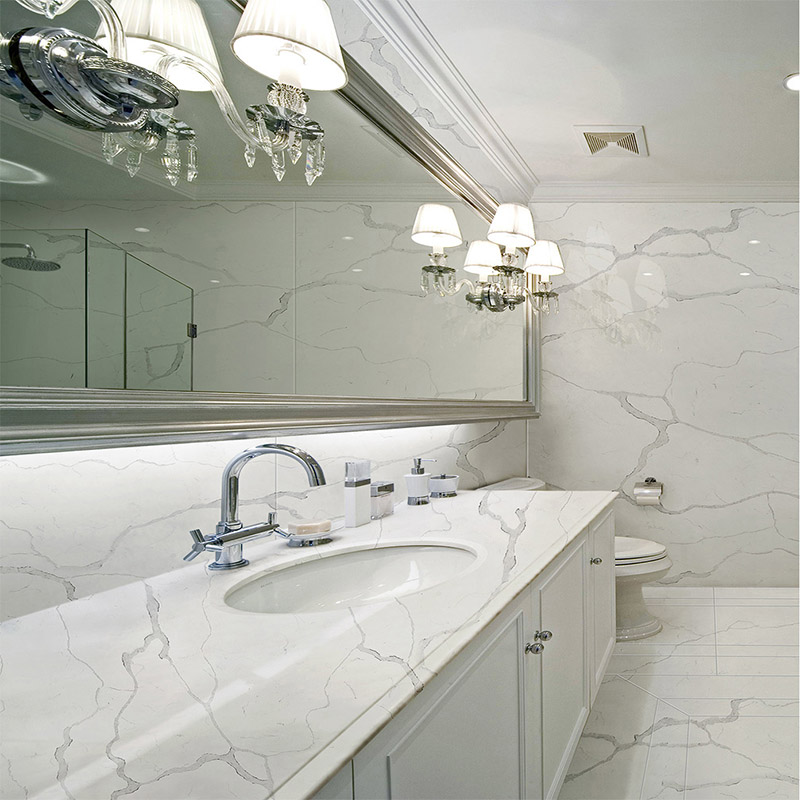 5. Eco-Friendly Choice: We are committed to sustainability and environmental consciousness. Our quartz stone countertops are engineered using natural quartz and other eco-friendly materials, reducing the need for quarrying new stones while maintaining the beauty and durability you desire.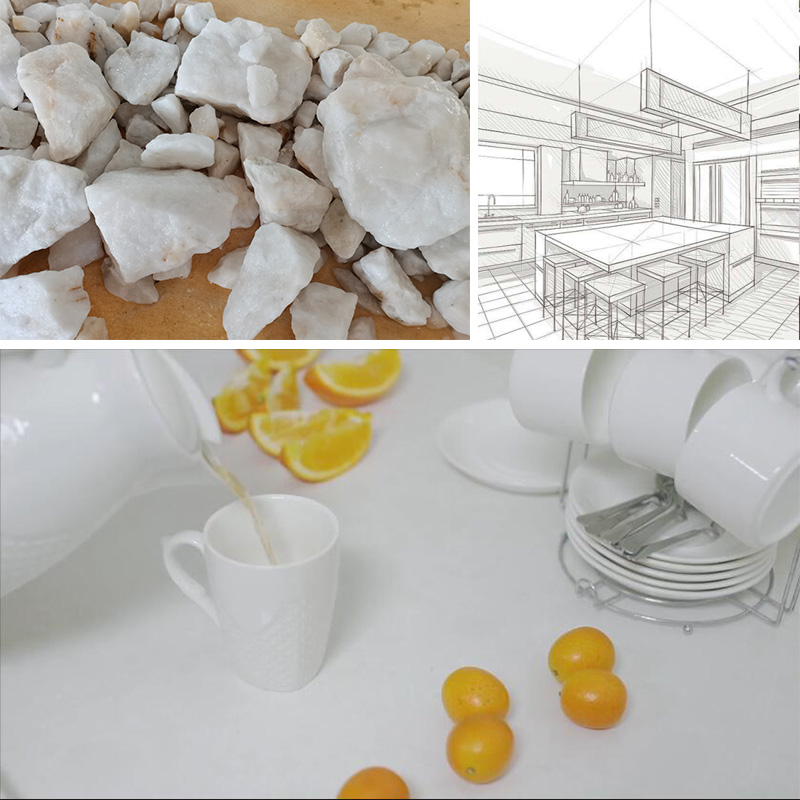 6. Expert Craftsmanship: Our countertops are meticulously crafted by skilled artisans who pay attention to every detail. We strive for perfection in every cut, polish, and finish, ensuring that the end result surpasses your expectations and adds a touch of luxury to your home.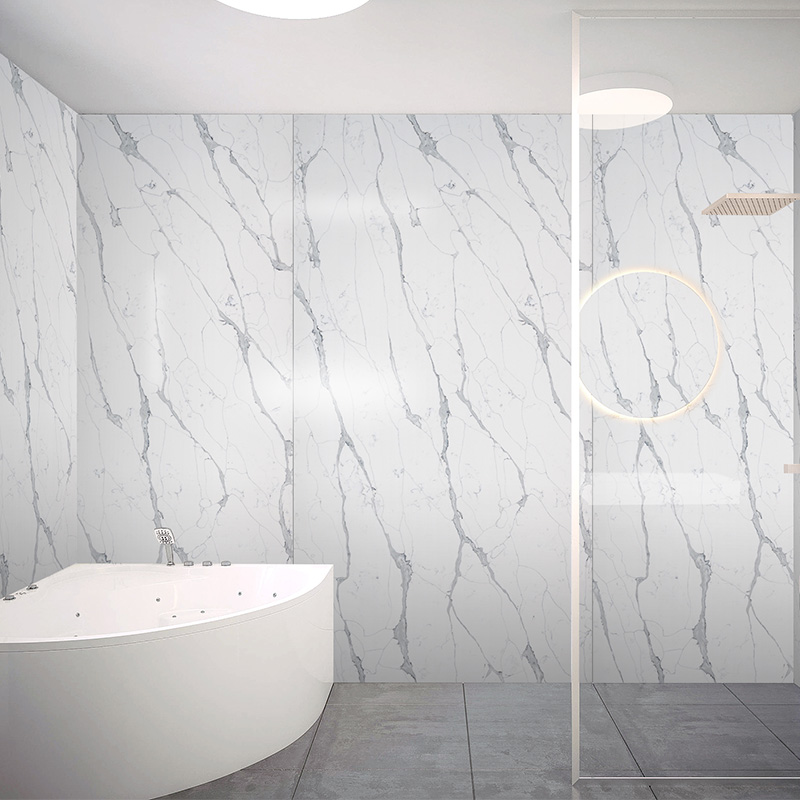 At Xiamen Yeyang Stone, we prioritize customer satisfaction, and our High-Quality White Calacatta Quartz Stone Countertops are backed by a warranty to give you peace of mind. Our knowledgeable team is ready to assist you in selecting the perfect countertops for your project and providing expert installation services.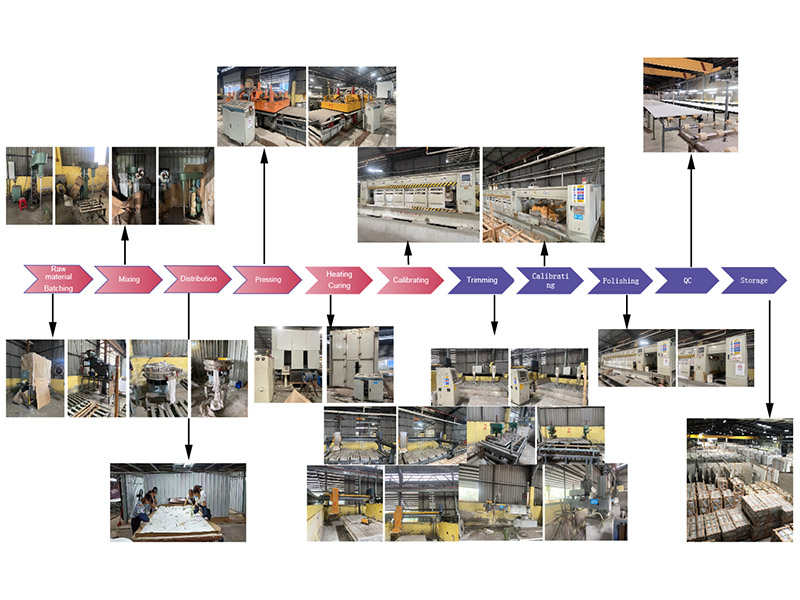 Elevate your living spaces with our White Calacatta Quartz Stone Countertops, and experience the perfect blend of style, durability, and elegance.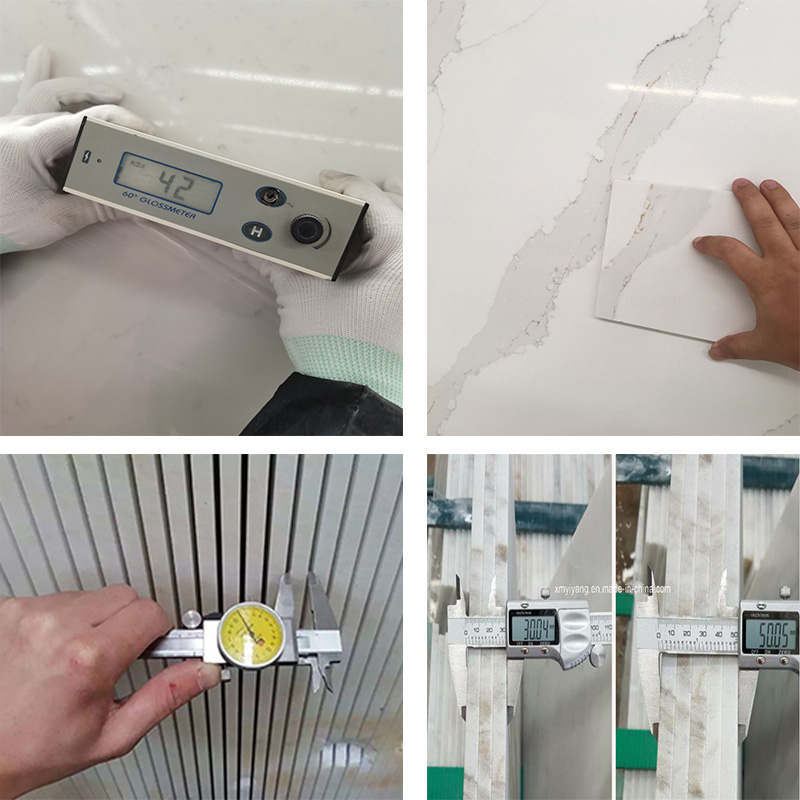 Contact us today to learn more and schedule a consultation.