Black Quartz Vanity Tops With Undermount Sink Wholesale Supplier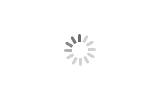 Black Quartz Vanity Tops With Undermount Sink Wholesale Supplier
YEYANG

China

About 20-30 days After Order Confirmed

5000m2 Per Month
B4004 Black calacatta quartz slabs for countertops. Through the years of development, YEYANG is proud of its commitment to quality and dedication to service until now.
Real Case About B4004 Black Bottom with White Vein Quartz Vanity

The surface of the quartz stone has excellent corrosion resistance to acids and alkalis. The water absorption rate of the quartz stone plate is only 0.02%. The liquid substance used in daily use will not penetrate the inside. The liquid placed on the surface for a long time only needs to be covered with clean water or Wipe it off with a soapy cloth.
Popular Countertop Size:
Kitchen Countertop

24"x96"-108", 26"x96"-108", 28"x96"-108", 28"x96"-108", etc.

Countertop Peninsula

36"/39"/28" x 78", etc.

Countertop Island:

36"x84", 36"x96", 36"x108", etc.

Countertop Snack Bar

12"x96", 16"x96", 108"x18", etc.

Bar top

96"x13"-24"

Bathroom Vanity top

25"X22" ,31"x22", 37"X22" , 49"X22 ,61"X22" with /without Ceramic sink., etc.

Thickness: 3/4", 1 1/5", 2cm ,2.5cm, 2cm+2cm, 3cm etc.
Applicable Scene:
Residential

Commercial






Countertops

Yes

Countertops

Yes

Freezing Climate

Yes

Flooring

Yes

Flooring

Yes

Exterior Usage

Yes

Wall / Backsplash

Yes

Wall / Backsplash

Yes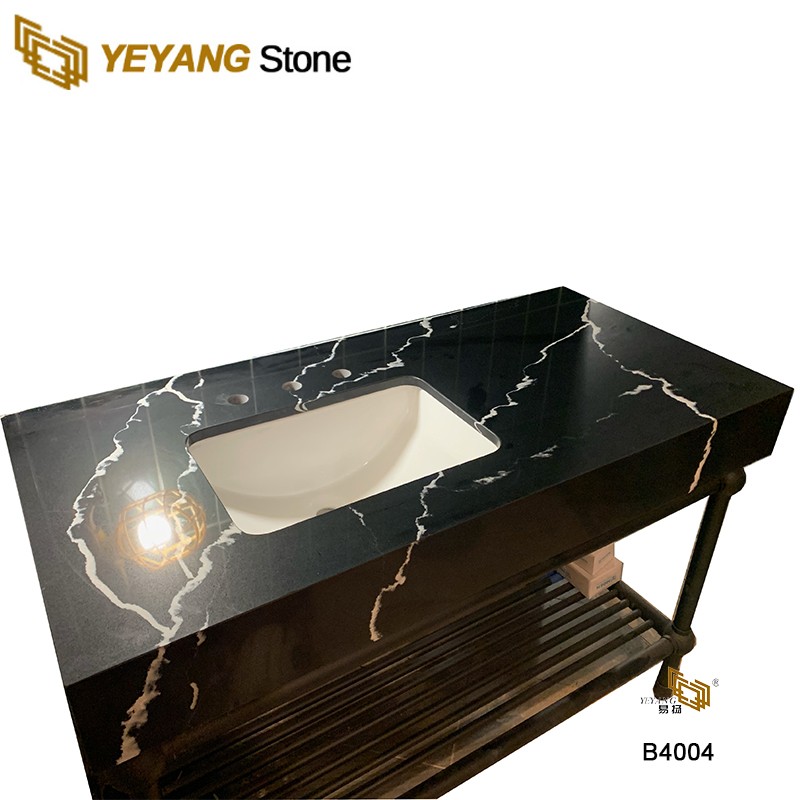 Hot Sale Table Edge Processing Type: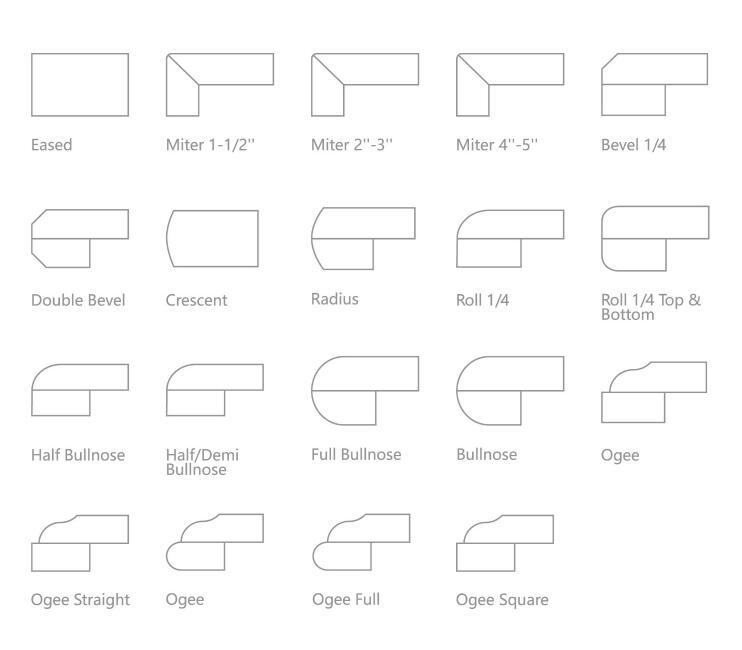 Delivery/Shipping/Service:
Our professional inspectors will do their best to control and make good inspection for customers.
If there is any quality issue, will be solved within 24hours.Customers would be provided with the below services if you are interested in our products.
A. Customized orders like different cutting sizes, special designs are all available.
B. Professional recommendations on specific projects for customers.
C. Free samples available.
D. Competitive prices.
E. In time delivery.
F. Quality assurance.