Calacatta Extra White Engineered Quartz Custom Vanity Tops For Family Project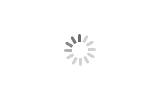 Calacatta Extra White Engineered Quartz Custom Vanity Tops For Family Project
YEYANG

CHINA

About 20-30 days After Order Confirmed

5000m2 Per Month
Calacatta Extra White Engineered Quartz Custom Vanity Tops For Family Project
Calacatta Extra White Engineered Quartz Custom Vanity Tops For Family Project
Let me introduce you to the quick way to distinguish the quality of quartz stone:
One: Soak test with hydrochloric acid etc. In order to maximize profits, some quartz stone manufacturers will dope calcium carbonate into the raw materials of quartz stone. Calcium carbonate is easy to react with acid. If you choose this type of countertop, the countertop will easily change in later use.
Two: Test the dirtiness. You can pour the soy sauce on the quartz stone plate to check whether it will bleed. Inferior quartz stone countertops will bleed in one day, while high-quality quartz stone countertops will not.
Three: Check the wear resistance with a knife. When purchasing, you can try to make a stroke on the board with a knife.
Four: Check the heat resistance with fire. Therefore, you can use this to burn the sample with a lighter, etc., and then see if there are burn marks on it.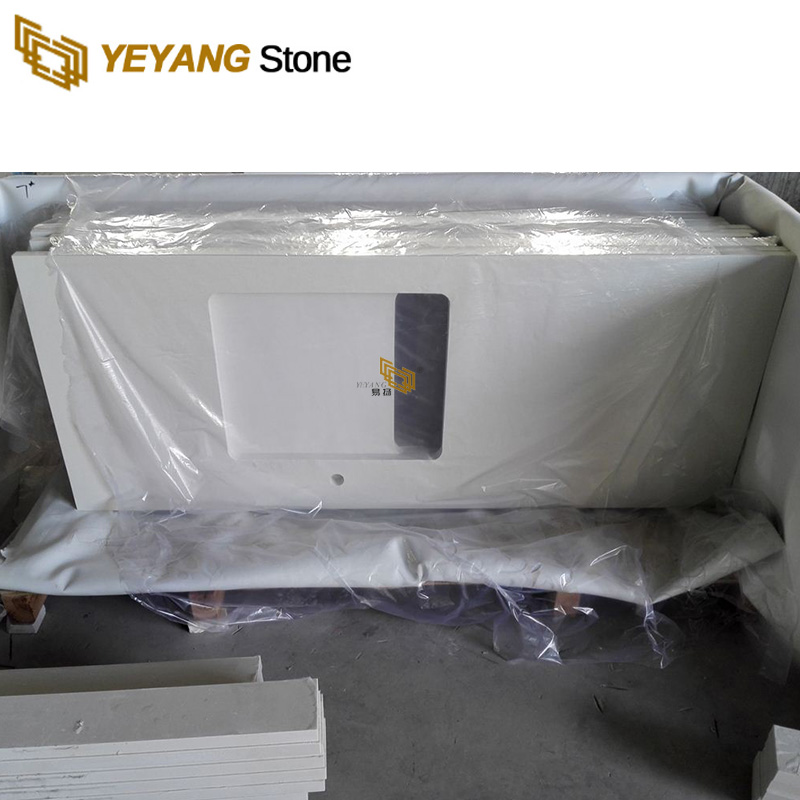 Product Data:

material:

quartz slabs


slab:

2400up x 1200up x 15mm, 2400up x 1200up x 20mm, 2400up x 1200up x 30mm etc.

tile:

305 x 305 x 10mm, 305 x 610 x 10mm, 610 x 610 x 10mm etc.

countertop:

Rectangular Kitchen Countertop: 26" x 96", 26" x 98", 28" x 108"



Curved Kitchen Countertop: 36" x 78", 39" x 78", 28" x 78"



Kitchen Table Top: 72" x 39", 96" x 39";



Kitchen Bar Top: 12" x 78", 15" x 78".



Normal Thickness: 3/4", 1 1/2", 1 3/16"



Edge Finished: Eased, Beveled, Bullnose, Ogee, Cove, Laminated and non-laminated edge etc.

finish:

polished, honed, antique, sandblasted, etc.

packing:

foam inside + strong seaworthy wooden crates with reinforced straps outside.
About Us:
◆Yeyang specialized in manufacturing & exporting Marble Kitchen and Bathroom Countertops/vanity tops/island tops for residential and commercial projects at a good price, We are the leading natural granite & quartz countertop exporter from China.
◆As a manufacturer, we are competitive in cost, quality, and fast delivery. Meanwhile, as local well known professional good support from the other 20 family's factories, more than 100 cooperative factories.
◆Yeyang stone factory has been joined the stone fair in Verona fair, USA fair coverings in Atlanta, Xiamen stone fair, and so on. We hope to make long good cooperation relationship in stone fairs by high-quality products, professional service, and competitive prices. We have more than 100+ International import partners, we always thank all old and new customers for their support and trust.
◆Please visit our contact page to receive a quote or ask any questions you might have. Welcome to come to consult and negotiate, let us mutually benefit!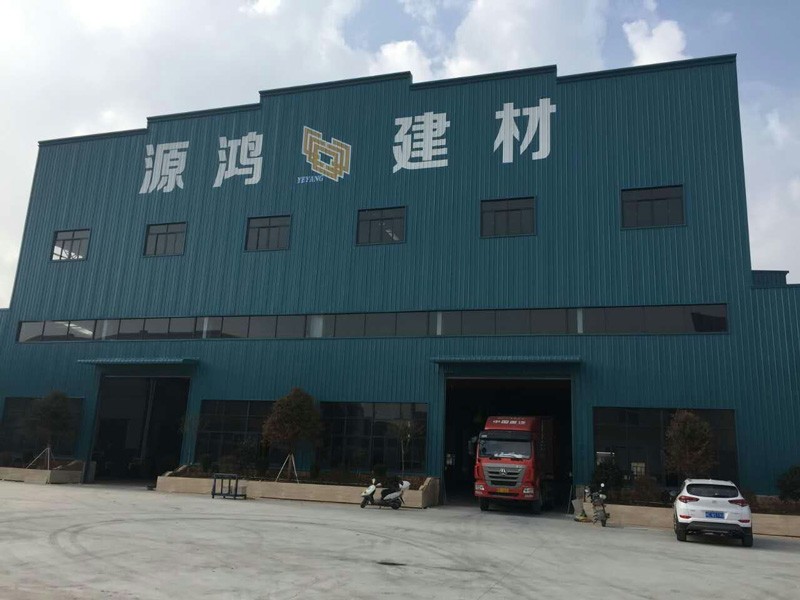 Paching and loading:
The foam inside & strong seaworthy wooden crates with reinforced straps outside.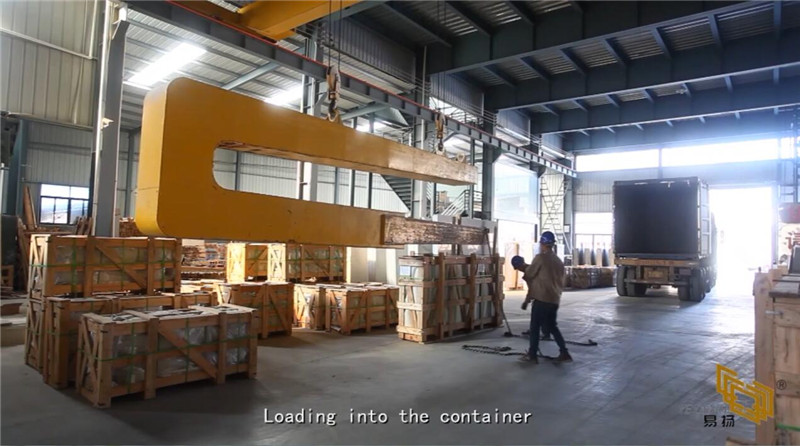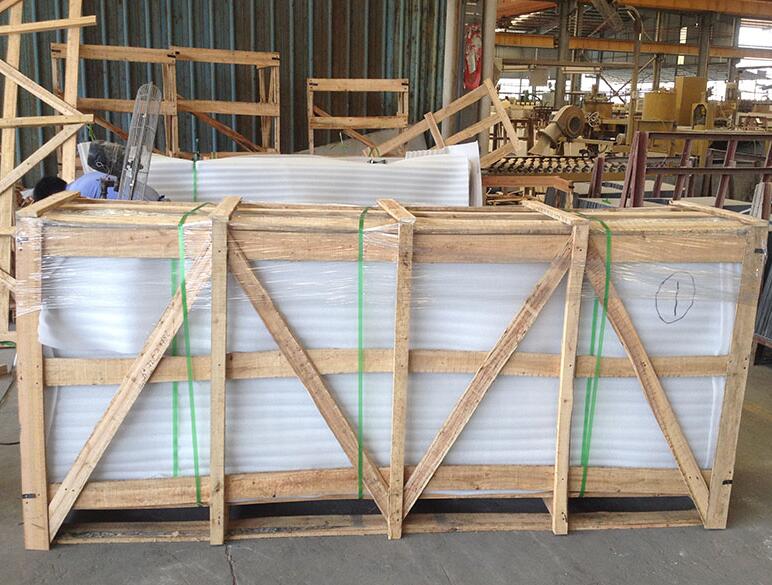 Our More Certification:
We have obtained multiple certifications and a quality inspection certification.
Yeyang stone has more than 15 years of experience in stone industry manufacturing.