High Brightness Quartz Vanity Tops Countertops Engineered Quartz Kitchen Worktops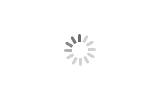 High Brightness Quartz Vanity Tops Countertops Engineered Quartz Kitchen Worktops
YEYANG

CHINA

About 20-30 days After Order Confirmed

5000m2 Per Month
High Brightness Custom Quartz Vanity Tops Countertops Engineered Quartz Kitchen Worktops, Quartz stone countertops/kitchen work tops is your best choice in your kitchen or bathroom
High Brightness Quartz Vanity Tops Countertops Engineered Quartz Kitchen Worktops
Short Description:
1)Appliaction:Quartz stone countertops/kitchen work tops is your best choice in your kitchen or bathroom
2)Composition: Manufactured from up to 93% natural quartz (one of the hardest material) and 7% polymer resins and pigments and other additives.
3)Detail:

Materials

Middle White Quartz

Size

Vanity top: 25"X22", 31"X22", 37"X22", 49"X22", 61"X22"

Kitchen top: 25.5"X96", 26"X96", 25.5"X108", 26.5"X108", 28"X96", 28"X108"

Kitchen island: 96"X36", 76"X36", 98"X42", 76"X42", 86"X42"

Contertop snack bar: 12"X78", 15"X78", 98"X18", 108"X18" etc

Thickness:12mm,20mm,30mm etc.

Tolerance:+/-1mm

We can do by per customer's design and size request

MOQ

50m2(Square Meter)

Application

Interior wall, Interior flooring, Countertops, and Vanity tops, Hotels, Building project, etc.

Surface finished

Polished, Honed, Bush Hammer, Sandblasted, etc.

Edge Finish

Eased polishing, edge polishing, bullnose, laminated bullnose, ogee edge, radius bevel top, etc

Packing

Wooden bundles for Slab, Styrofoam boxes, and seaworthy wooden pallets

Payment Terms

T/T, L/C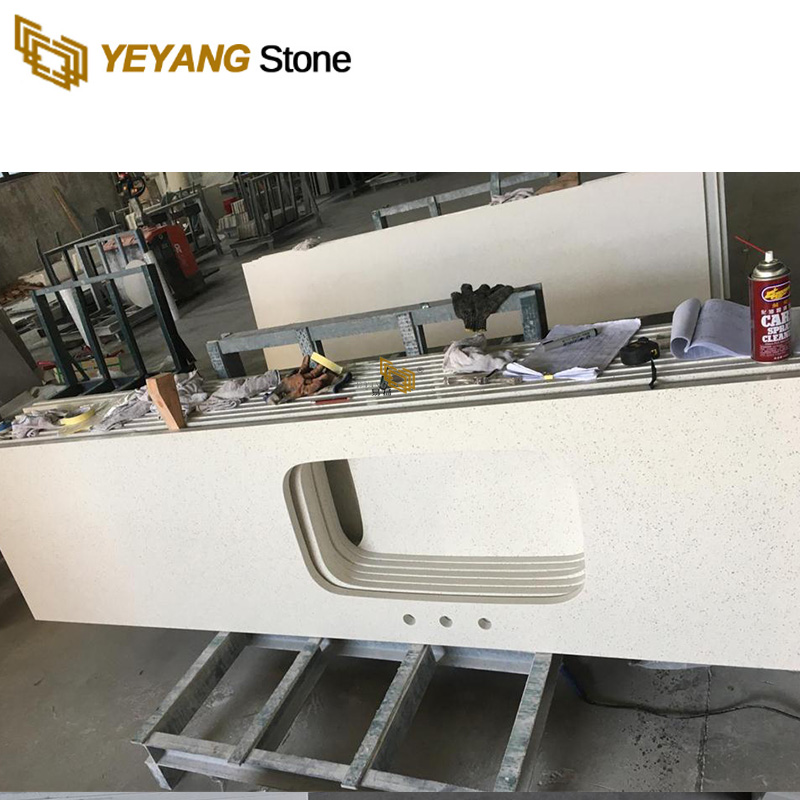 Quartz Stone Advantages:
1) Non-porous and anti-bacteria. Acid, alkali, and pollution resistant.
2) Easily maintaining and highly durable
3) Scratch-resistant, acid-resistant
4) Non-radioactive, non-toxic, safe to use.
5) Stain-resistant and strong, easy to clean.
6) A wide variety of colors, brightness is good, look elegant.

Quartz stone Application:
Widely be used for kitchen, bathroom, dining table, wall cladding, tiles etc.
Home application: Countertop, vanity top, wall, table, floor, etc.
Commercial application: Reception counter, windowsill, work counter for the fast food, table for the bar, floor, steps etc.

Matched Colors
Yeyang Stone has matched many quartz brands like Caesarstone, Silestone, Belstone, Color quartz, LG, MSI and so on. We have physical quartz sample books from Caesarstone and Silestone at hand for your urgent color match requirement.
Quartz stone cabinet countertop cleaning method:
Under normal circumstances, the quartz stone cabinet countertop should be cleaned with water after use, and then wipe the countertop with a dry cloth. For serious stains, use cleaners such as 'Bi Lizhu'.

1. For hard dirt, such as glue, nail polish, paint, etc., adhered to the countertop, you can use a blade to remove it;
2. For the stains (rust, soy sauce, ink) that stay on the table for a long time, you can use a damp cloth to wipe the surface stains, then use soap or detergent to evenly spread, then wipe back and forth with a rag until the stain is removed, and then use clean water Clean and wipe dry.
3. If the stains staying on the countertop for a long time cannot be removed by the above methods, you can find a professional stone repairer to clean it.