Polished Calacatta White Surface Man-Made Quartz Stone Slabs - A5001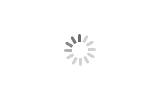 Polished Calacatta White Surface Man-Made Quartz Stone Slabs - A5001
yeyang

CHINA

About 20-30 days After Order Confirmed

5000m2 Per Month
Polished Calacatta White Surface Man-Made Quartz Stone Slabs A5001. We got this product through long-term research and development. This lovely neutral quartz won't let you down!
Polished Calacatta White Surface Man-Made Quartz Stone Slabs -A5001
| | |
| --- | --- |
| Model No. | YQ-A5001 |
| Material | Quartz Stone |
| Regular size | 3200*1600, 3000*1400mm |
| Cut-to-size | Customized size |
| Surface | Polish |
| Quartz content | >93% |
| Resistant | Acid/heat/scatch/staining |
YEYANG Quartz slab advantages:
1) Diamond-like hardness
2) superior strength
3) Natural vein
4) Superior flame retardancy
5) No radiation
6) Food safe - non-porous
7) Stain resistant
8) Environmental friendly material
Advantages of Quartz Stone
1. Long-lasting and beautiful surface: compact structure, no microporous, no water absorption, strong stain resistance, the daily condiments in the cabinet can not penetrate at all, after precise polishing, the surface of the product is easy to clean.
2. No scratching: The surface hardness of the product is high, kitchen household items can be placed on the countertop and island. (However, high hardness items such as diamonds, sandpaper, cemented carbide, etc. should be avoided from scratching the table surface)
3. Dirt resistance: The quartz stone countertop has a non-microporous structure, and the water absorption rate is only 0.03%, which is enough to prove that the material basically has no penetration phenomenon. It's easy to clean after use the kitchen countertop, clean with water or neutral detergent.
4. Anti-burn: The surface of quartz stone has high resistance to burns, which is the best high temperature resistant material in addition to stainless steel. Resist the cigarette butts that often burn the countertop and the slag on the bottom of the pot.
5. The aging phenomenon of the material cannot be seen at room temperature; the color will not change too much if it is not irradiated under strong sunlight all year round.
6.Non-toxic and non-radiation: It can be in contact with food directly.