Engineered Quartz Stone Supplier Xiamen Yeyang Stone Group
30-07-2021
Quartz Stone from YEYANG STONE GROUP combines natural elegance and resistance. Harder than natural stone, with a huge variety of colors to fit the style in the kitchen, bathroom. Manufactured from a mixture of pure quartz, pigments and resins. This product preserve all the technical and aesthetic characteristics of the original stone. but has been improved and enhanced, resulting in a product that is ideal for areas requiring high abrasion and scratch resistance, like Kitchen Countertops, Vanity Tops, Flooring & Wall Tiles, etc.
Let's see how the quartz stone slab made?
The natural quartz crystal minerals are carefully selected with high purity of SiO2 99.9%, without any harmful radioactive heavy metals, and bring brand-new healthy life.
Quality control is very important. We select only the finest raw materials, which undergo an exacting series of production processes at our state-of-the-art manufacturing facilities. Each and every one of our finished products is polished to perfection and ready to be rigorously examined.
Production Process:
1: Feeding & Mixing
Step 1: Manual Selecting
Step 2: Sober & Deironing: Use different screen elected required mesh of quartz sand, improve the purity of sand.
Step 3: Deironing
Blender / Mixer
Raw materials are inspected, then fed into mixers and blended together.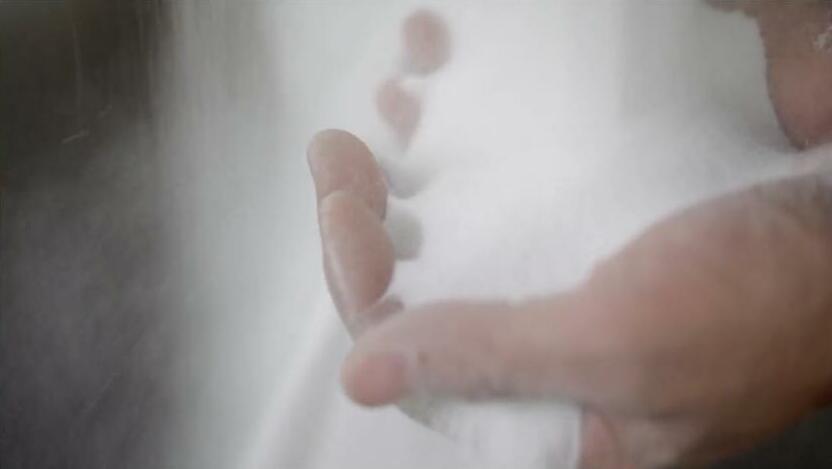 2: Molding
Spreading: The skilled workers spread all the materials falling down from the Stirring Machine in the slab module.
3: Pressing
The slab is then compacted by a special vacuum and vibration process The stability of the product's performance depends on the tonnage of the press. In Historycountertops, we use 76 tons press to ensure the uniform of each square meter constituent structure can be more fastness.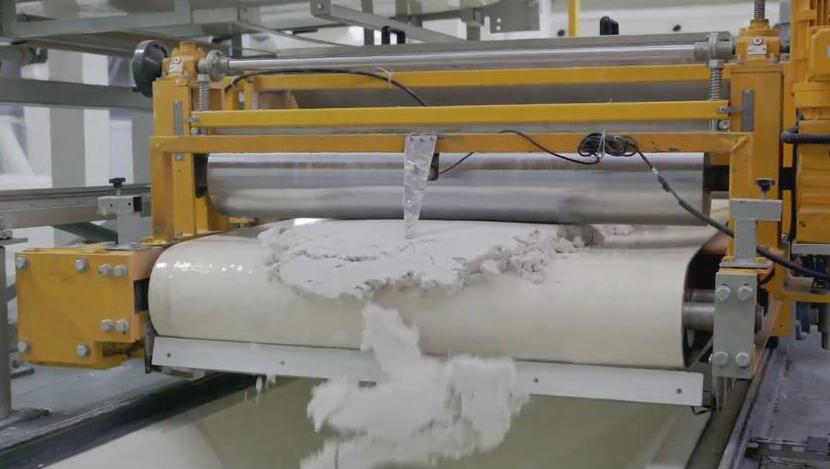 4: Heat Curing
The quartz slab are moved to the curing kiln, though the process of heat curing that gives them the ultimate strength and solidity.
5: Cooling
After heat curing, the quartz slab be back-to-back and face-to-face, upright them in 90 °, and tightly clamp it, in case of the curled slab during the course of slab cooling in 24 hours.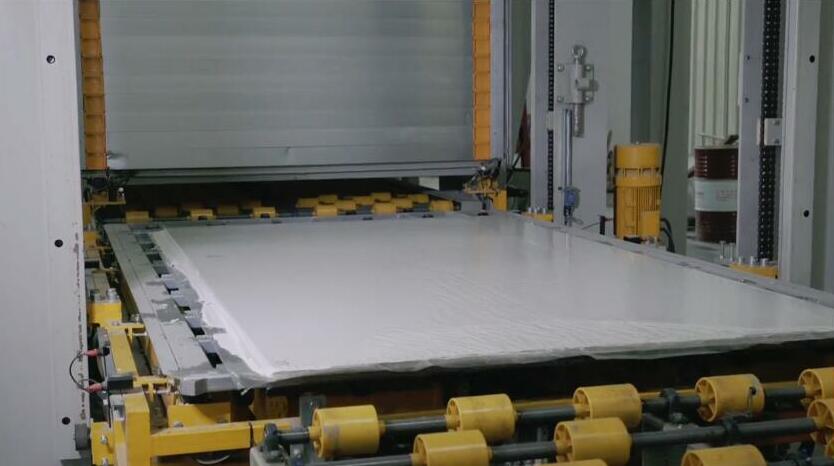 6: Trimminging Edges, Leveling and Thicknessing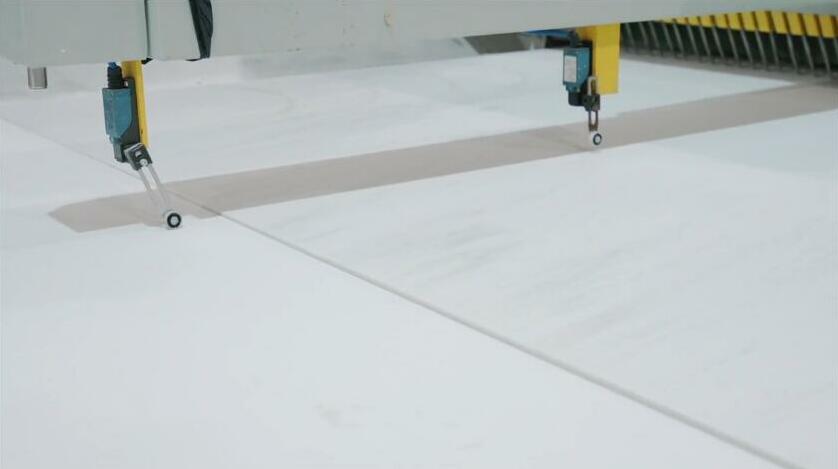 7: Quality Assurance & Film Covering
Strong technical power, excellent quality management and after-sale service are our guarantees to customers. Strict production control, inter-procedure inspection, outgoing inspection for every product makes the best quality assurance. Contact us, let us YEYANG STONE GROUP service your next projects.