Artificial Stone Black Gold Veins Black Stone Quartz Slab D2013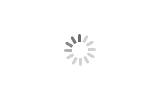 Artificial Stone Black Gold Veins Black Stone Quartz Slab D2013
YEYANG

CHINA

About 20-30 days After Order Confirmed

5000m2 Per Month
Artificial Stone Black Gold Veins Black Stone Quartz Slab
1. High hardness and high temperature resistance
2. High Resistant to Acid
3. High Resistant to Scratch and High Flexural Strength
4. Easy Clean and maintenance
5. Environment-friendly
Artificial Stone Black Gold Veins Black Stone Quartz Slab D2013
Established in 1993 at Shuitou, the stone capital of China, Xiamen YEYANG has witnessed tremendous growth in volume and variety of quartz surfaces. With a huge capacity and state of the art technology, YEYANG has a modern factory, manufacturing quartz slabs and undertaking cut to size projects for residential and commercial projects.
Right from the commencement of the quartz business, YEYANG has been a reliable source filling the needs of architects, designers, contractors, and fabricators with unparalleled quality and service. Standing on the leading edge of design, YEYANG keeps introducing new designs to satisfy the most discriminating tastes.
Black stone with gold veins quartz tiles/slabs for wholesale.
We are ready to offer you good products and good service.
Product Details:
Slab size
3200*1600mm / 126"*63", 3000*1400mm / 118"*55",
3000*1350mm / 118"*53", 3000*700mm / 118"*27.5"
Standard size

300*300mm , 300*600mm, 400*400mm, 600*600mm

Countertop (Inch)

110"*26", 110"*36", 110"*42", 110"*52", 110"*4'', 110"*6" or Customized

Thickness

15mm, 20mm,30mm or Customized

Color

Various Colors or Customized

Quality Certification

CE , SGS

Composition

93% Natural Quartz

Surface Finish

Polished, Honed or Customized

Service

OEM

Application
Countertops, kitchen Countertops, dining table top, bathroom vanity top, worktops, laundry, table tops, bench top, island tops, bar tops, backsplashes, shower stalls, tub surrounds, wall tile,
wall cladding, floor tile; and also used for Hotel/Condo/Government project/Apartment project/Airport building
MOQ
100M2
Product Features
1. High hardness and high temperature resistance
2. High Resistant to Acid
3. High Resistant to Scratch and High Flexural Strength
4. Easy Clean and maintenance
5. Environment-friendly