Natural Look Calacatta White Marble Artificial Stone Quartz Slabs NT314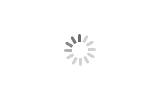 Natural Look Calacatta White Marble Artificial Stone Quartz Slabs NT314
yeyang

CHINA

About 20-30 days After Order Confirmed

5000m2 Per Month
Natural Look Calacatta White Marble Artificial Stone Quartz Slabs NT314
Natural Look Calacatta White Marble Artificial Stone Quartz Slabs NT314
The price of quartz stone that based on the thickness, surface design type and raw materials. This means that it is not too expensive or cheap. Even compared with granite, you may also find it more affordable.
The total price usually depends on different factors such as how thick the slab is, the type of material used, the texture of the stone and the design.
We are specialized in manufacturing & exporting calacatta white quartz
countertop / vanity top / island top / wash basin for residential and commercial projects with good price.

Specifications: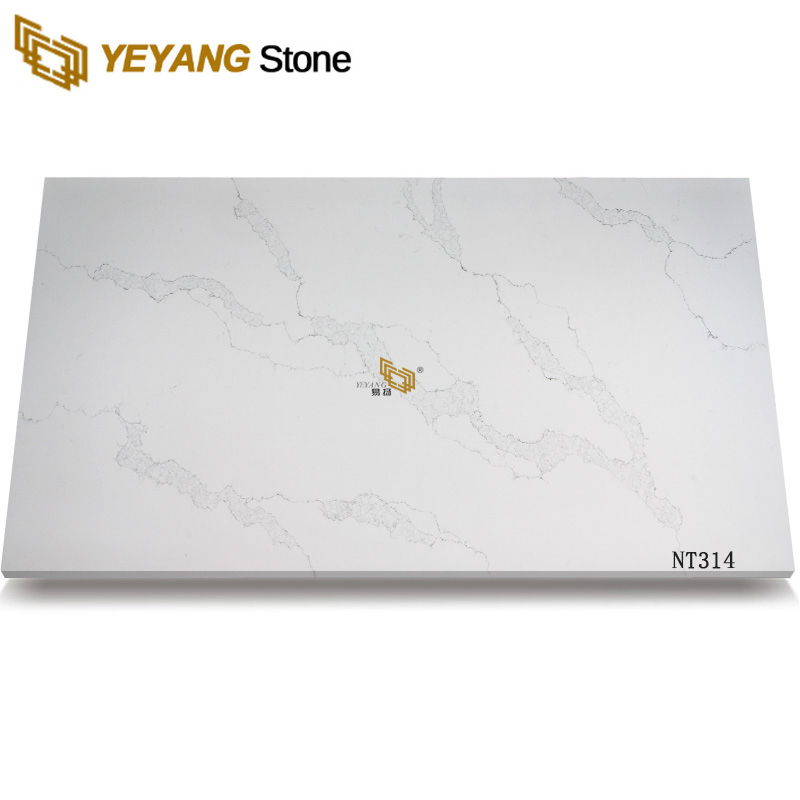 Artifical / Quartz Stone
Artificial Quartz is synthesized with high purity acid-washed 93% quartz stone, 7% polymer material and a small amount of inorganic pigment under vacuum conditions and through heterogeneous material aggregation technology.
1. Natural Beauty: Artificial Quartz is made from over 93% quartz sand. The natural quartz sand in artificial quartz delivers distinctive depth, brilliant clarity, glimmering radiance and a cool, solid feel unique like natural stone.

2. Stain Resistance: Artificial Quartz is no air pore and therefore it is highly resistant to stains from coffee, wine, tea, fruit juice, olive oil, makeup and many other common household products.

3. Heat Resistance: White quartz stone slab will withstand limited exposure to heat without burning or scorching. The fire of a lit match will not mar Artificial Quartz.

4. Strength: Artificial Quartz has four times the flexural strength of granite, making it less susceptible to chipping and cracking during transportation and installation.

5. No Color Difference: The color of Artificial Quartz does not fade and change. With the fully auto-controlled types of equipment, the consistent rate of color standard is high. In our indoor daily life, our Artificial Quartz will not fade and lose luster because of oxidation, aging, erosion, or touching hot products.

6. No Radiation: Artificial Quartz has no side effect to directly touch food and body. It is green to the environment without any radiation. Artificial Quartz is suitable for kitchen countertop, floor tile, wall tile and so on.

1
Product:
Artificial Quartz Stone
2
Materials:
High purity acid-washed 93% quartz stone, 7% polymer material and a small amount of inorganic pigment
3
Color:
White, Black, Red, Green, Blue, Grey, Brown, base on samples.
4
Size:
a)-Slabs size: 3050x1450mm, 3050x1250mm,
b)-Cut-to-size: 1200x1200mm, 800x800mm, 1200x800mm, 600x600mm, 300x300mm, 300x600mm
and other no-standard panels size.
c)-Countertop: 48*26". 70*26", 78*26", 96"x26", 108"x26"
d)-Island: 72"x36", 96"x36", 96"x40", 108"x44"
e)-Vanity top: 22"x25", 22"x31", 22"x37", 22"x49", 22"x61", 22"x73"
5
Thickness:
12mm, 15mm, 18mm, 20mm, 25mm, 30mm
6
Finish:
a)-Surface Finish: Polished, Honed, Antique, Abrasive Blasting
b)-Side Finish: Flat, Easted, Stright, Bevel,Bullnose, Full Bullnose, Ogee.
7
Ideal Use:
countertops, kitchen tops, bathroom vanity top,worktops, laundry,table tops,bench top, island tops,
bar tops, backsplashes, shower stalls, tub surrounds ,wall tile, wall cladding, floor tile; and also used
for airport, metro, shopping mall, hotel.
8
Packing:
a)-Slabs: 15-20pcs pack in a seaworth bundle (after funmigation)
b)-Cut-to-size:60-80pcs pack in a seaworth crates (after funmigation)
c)-Countertop, Vanity top:12-25pcs pack in a seaworth crates,each surface cover with PE film (after fumiation)
d)Stair Step:80-120pcs pack in a seaworth crates, each 10-15pcs a bundle (after funmigation)
New A series quartz stone for wholesale, welcome to contact us!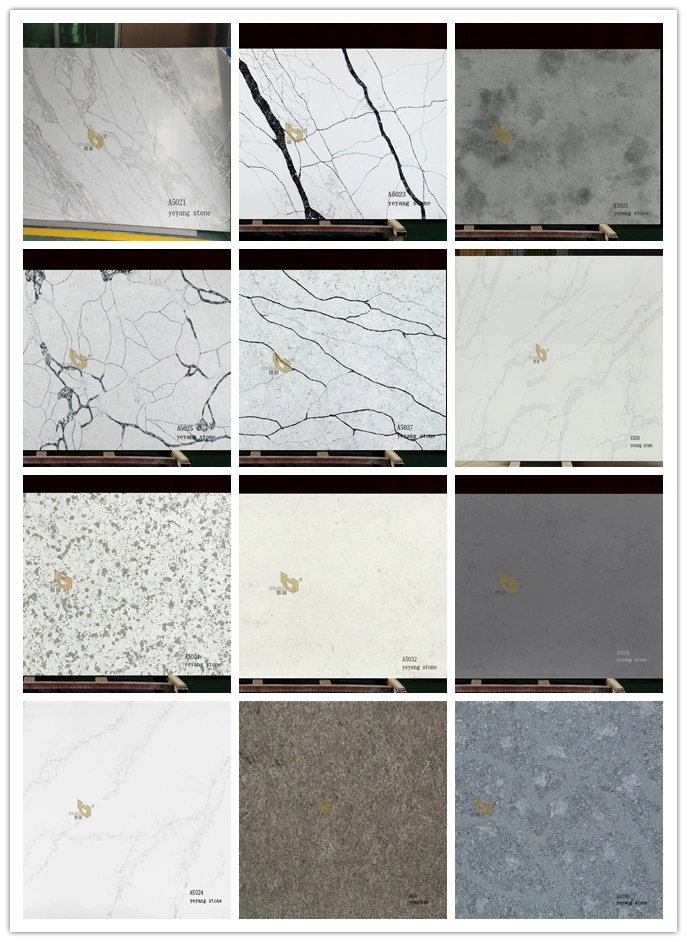 Our Quartz Factory View: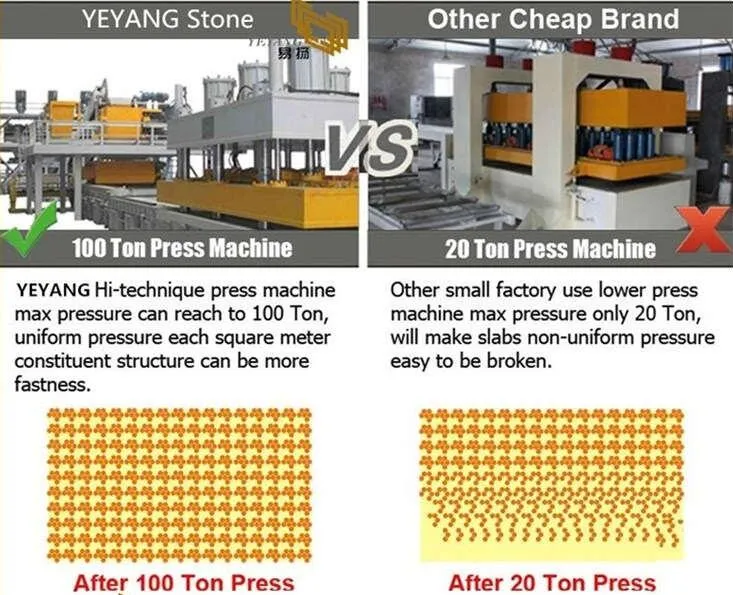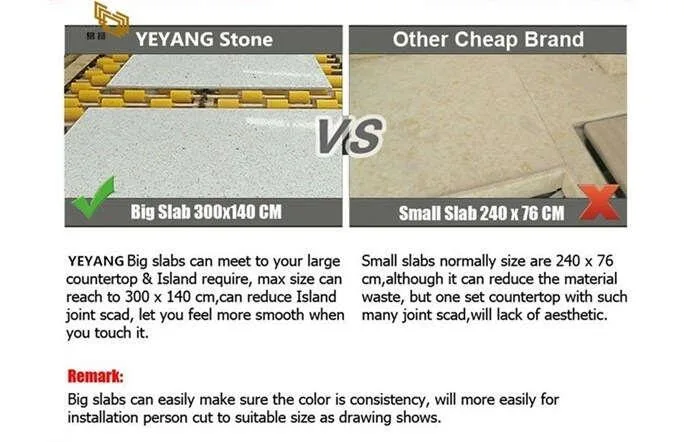 FAQ:

★ What about your company's history and current scale?
A: YEYANG STONE was established in 1993. Along with our steady dedication to this industry with more than 20 years, Yeyang Stone now is a group with own 3 qualified and professional factories (with a total area of over 60,000m²) & 3 trading companies, more than 20 family-owned factories.

★ Do you have any certification of your factories?
A: Yes, all 4 factories are SGS certificated.

★ How do you guarantee the quality for us?
A: Quality is the basis of our development! You will see our machines are mostly up-to-date, we have 10 years' direct export experience in the USA, Europe market and 20+ years' manufacturing history. We have a team of quality inspection on every production step, always send pictures before shipment for your approval and use the strong packing.