Natural Stone Slab Quartz Or Wooden Countertops For Kitchen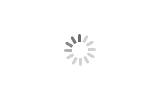 Natural Stone Slab Quartz Or Wooden Countertops For Kitchen
YEYANG

CHINA

About 20-30 days After Order Confirmed

5000m2 Per Month
Natural Stone Slab Quartz Or Wooden Countertops Countertop For Kitchen
1. Top quality material (A Grade) with competitive price
2. Rich experience in exporting business(More than 20 years)
3. Own factory ensure a quick delievery
Natural Stone Slab Quartz Or Wooden Countertops Countertop For Kitchen
With following advantages, believing that we are a good choice for you when you need quartz:
1. Top quality material (A Grade) with competitive price
2. Rich experience in exporting business(More than 20 years)
3. Own factory ensure a quick delievery
4. Pofessional workers and QC for producing and inspection
5. Strong packing and well container loading
6. Good after-sale service
Description

Natural Stone Slab Quartz Or Wooden Countertops Countertop For Kitchen

Brand Name

YEYANG

Products

Quartz slab/Engineered stone /Artificial stone, Quartz cut-to-size, Quartz countertop/Quartz benchtop/Quartz worktop/Quartz desk top /Quartz table top , Quartz island, quartz vanity top, Quartz kitchen top , Quartz tile for floor etc.

Color

Calacatta Color , Marble Series , double & multiple, pure Color , small grain particles colors, colors customized colors.

Slab Size Available

(2800-3200)mm*(1200-1600)mm

Cut Tile Sizes

400*400, 600*600, 800*800 mm

Tone & Figure

Consistent

Flatness

<0.1mm

Angle

<0.2mm

Density

2.3~2.5g/cm3

Water Absorption

<0.05%

Flexural Strength

25~35Mpa

Size

Quartz slab:

3000 X 1400mm, 3000 X 1600mm, 3200 X 1600mm, 3200 x 1650mm, etc.

Quartz cut-to-size:

1200mm X 1200mm, 1200mm X 800mm, 800mm X 800mm, 600 X 600mm, 600 X 300mm, 300 X 300mm, etc.

Quartz countertop:

25.5"X96", 26"X96", 25.5"X108", 26.5"X108", 28"X96", 28"X108".

Quartz island:

96"X36", 76"X36", 98"X42", 76"X42", 86"X42".

Quartz vanity top:

25"X22", 31"X22", 37"X22", 49"X22", 61"X22".

Thickness

15mm, 18mm, 20mm, 30mm.

Finish

Surface Finish: Polished.Honed .rough finish . leather finish .

Side Finish: Flat, Stright, Bevel, Bullnose, Full Bullnose, Ogee, etc.

Application

Counter tops, kitchen tops, bathroom vanity top, worktops, laundry, table tops, bench top, island tops, bar tops, backsplashes, shower stalls, tub surrounds ,wall tile, wall cladding, floor tile

Application Place

Airport, Station, Shopping Mall, Hotel, Bank, Hospital, Apartment , Commercial Residential .