Popular Calacatta Artificial Quartz Stone Slab White Quartz Stone A5026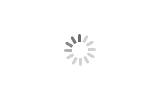 Popular Calacatta Artificial Quartz Stone Slab White Quartz Stone A5026
yeyang

CHINA

About 20-30 days After Order Confirmed

5000m2 Per Month
Popular Calacatta Artificial Quartz Stone Slab White Quartz Stone A5026, oozes simplicity and works well in rooms that do not have dramatic visuals.

A5026 is a creamy quartz that is very versatile. In modern kitchens, this stone easily stands alone as a sleek, contemporary island. It's also a good contrast against dark browns, earth tones and jewel tones.

If you have wood cabinetry, then A5026 will provide a soft, traditional look to your kitchen.
Popular Calacatta Artificial Quartz Stone Slab White Quartz Stone A5026
Here are a few of them that you can install in your home. Calacatta White Quartz, thisbeautiful quartz can easily be mistaken for marble because of its elegant veining and rich color. If you want to have a quartz countertop that is bare white with minimal veining, then this is the option for you.
As a professional fabricator& regular exporter of countertops in granite and quartz for multifamily and hospitality jobs, Xiamen Yeyang Stone has 3 own factories & 20 family-owned factories and export about 500-800 containers every year to world market since 1993.

1, Cover:
QUARTZ Countertops,granite countertops, granite island tops,table desk, worktops,granite vanity tops,marble counter tops,thresold marble countertops & vanity,registration desk,tub surround,window sill.
2, Size:
Kitchen tops: 25 1/2"X96", 26"X96", 25 1/2"X108", 26 1/2"X108", 28"X96", 28"X108" etc
Vanity top:25"X22", 31"X22", 37"X22", 49"X22", 61"X22" etc
Kitchen Island: 98"X42", 76"X42", 76"X36", 86"X42", 96"X36" etc
Countertop Peninsula: 36"X78", 39"X78" & 28"X78" etc.
Countertops Snack bar: 12"X78", 15"X78", 98"X18", 108"X18" etc.
Other sizes are available as your requirement
3,Projects:
Kitchen,Bathroom, ect.
4,Material:
Quartz Materials:Our Factory go into operation since 1993,and our Quartz Factory since 2012. More than 80 quartz colors for your choice , from white to dark and wide array of color options, Yeyang Quartz countertops will give your kitchen or bath good design and hapiness space.
5.Edge treatment:
2CM: Flat polished, full bullnose, ogee, bevel top.ect.
3CM: Flat polished, full bullnose, ogee, bevel top,ect.
2+2cm(1 /2") laminate: OG,BN,Flat polished,waterfall, radius,ect.
6,Accessory:
clips, paper holders,faucet, ceramic sink (cupc approve), stainless steel sink (cupc approve), copper sink, granite farm sink.
7,Packing:
1,Tops padded with carton box and packed in fumigated wooden crates,reinforced with plastic straps outside. 2,Carton packing per set of vanity top including:1pcs 4backsplash and 1pcs side-splash & under-mout sink hardware. 3,No carton packing,bundles in fumigated wooden crates.
8,Delivery time:
15-30 days after deposit.
9,Payment term:
T/T,LC,Canbe negotiable.
10,Service
offer free CAD design drawing.
For more details, please feel free to contact with us at any time.
Your inquiry is welcomed!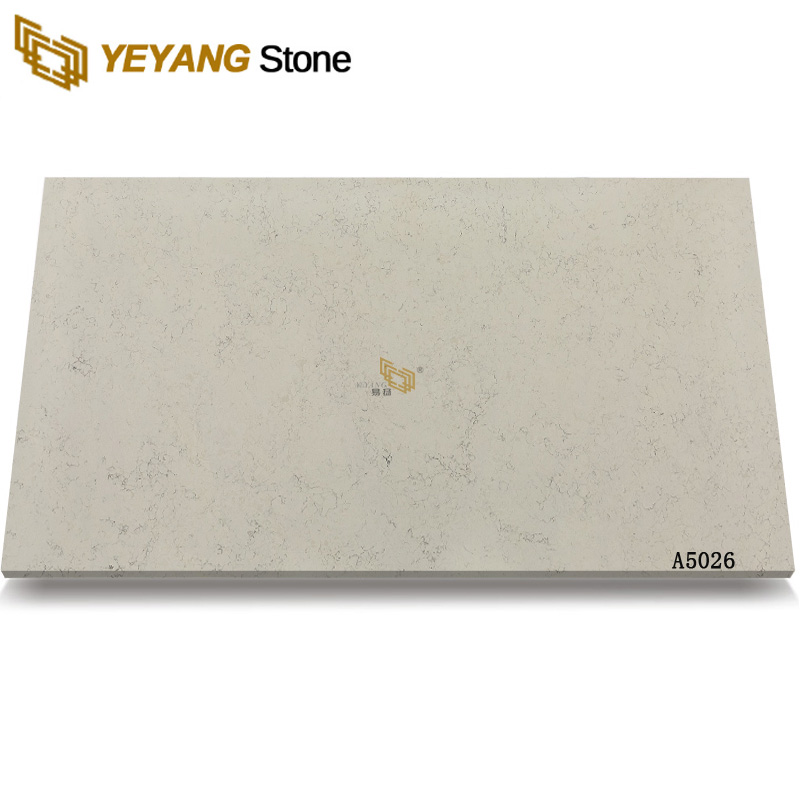 Crystal White Quartz Countertops for Kitchen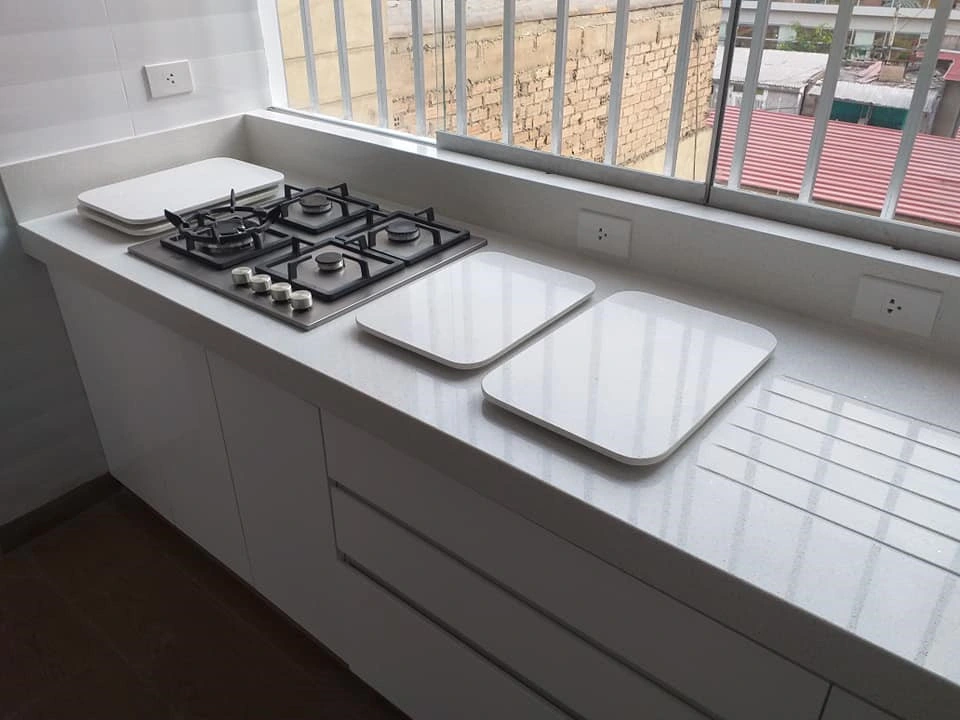 Crystal White Quartz Vanity Tops for Bathroom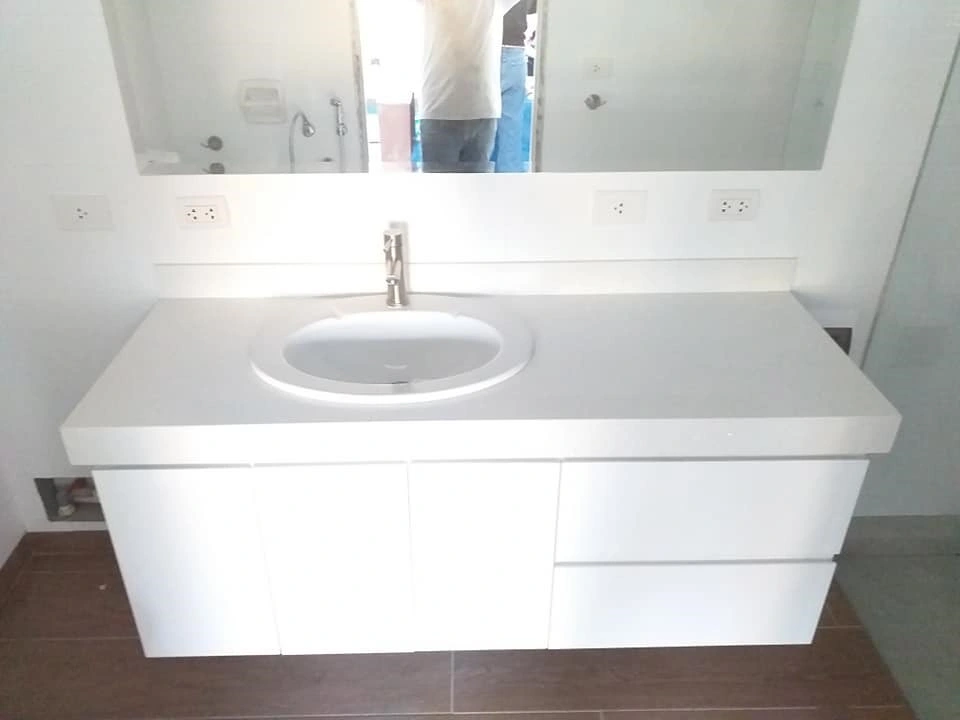 Our Advantages:
1.Factory price & high quality
2. Fast delivery & good packing
3. No color difference
4. Experienced staff and QC teamwork
5. Experienced in processing, designing, quality control, after service. etc
6.More than 20 years experience in the manufacture and Global stone market.
7.One-stop solution for projects to save your money and time.
About Us
Since 1993, along with many years' development, we have Granite & Roman Travertine Quarry more than 10 Quarries ,and also we are including Two Trade Company and Three Factory, our Factory Area is more than 60,000 m². Not only it plus fully assorted more than 20 factories owned by thefamily of Yeyang Stone Groups, we are the only one company who has the family factories are also into the travertine, sandstone, artificial stones, paverstone, sculpture products and so on.
From Yeyang Stone, you always find the stone you need. Feel free to visit our showroom & factory !