Is quartz good for kitchen countertops?
Calacatta quartz is a type of quartz that is manufactured to look like calacatta marble. It consists of a white background with thick grey or gold veins.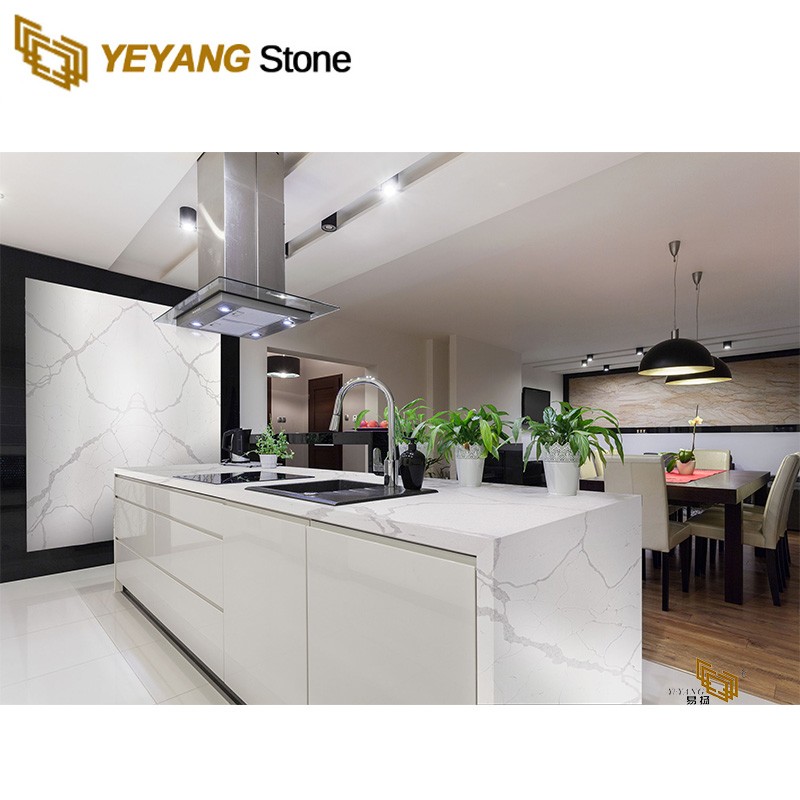 While marble is a desirable stone because of its color and decorations, most homeowners and builders avoid using it in the kitchen. This is because marble is more porous and can be damaged by acid in liquids and food.
The best alternative is the marble lookalike. Here is where the calacatta quartz kitchen comes in. It can be used to make a kitchen countertop. You will get the same look as the calacatta marble, but more durable and resistant to scratching and acids.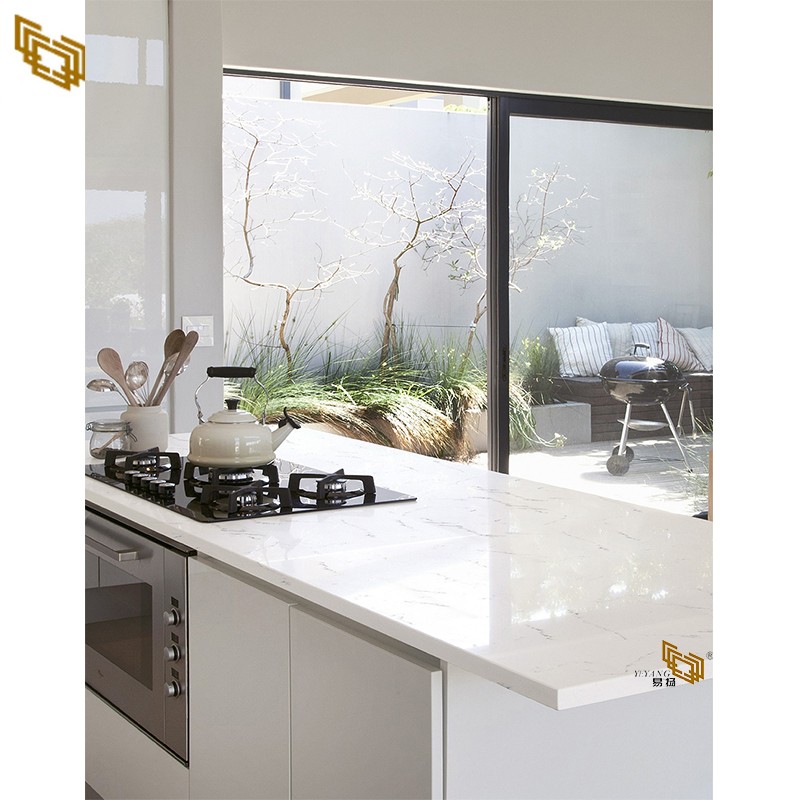 To make quartz countertops, the ground quartz mineral is combined with resin. The result is a durable stone that is less porous, lighter, and strain proof.
B4026 Calacatta White Quartz Countertop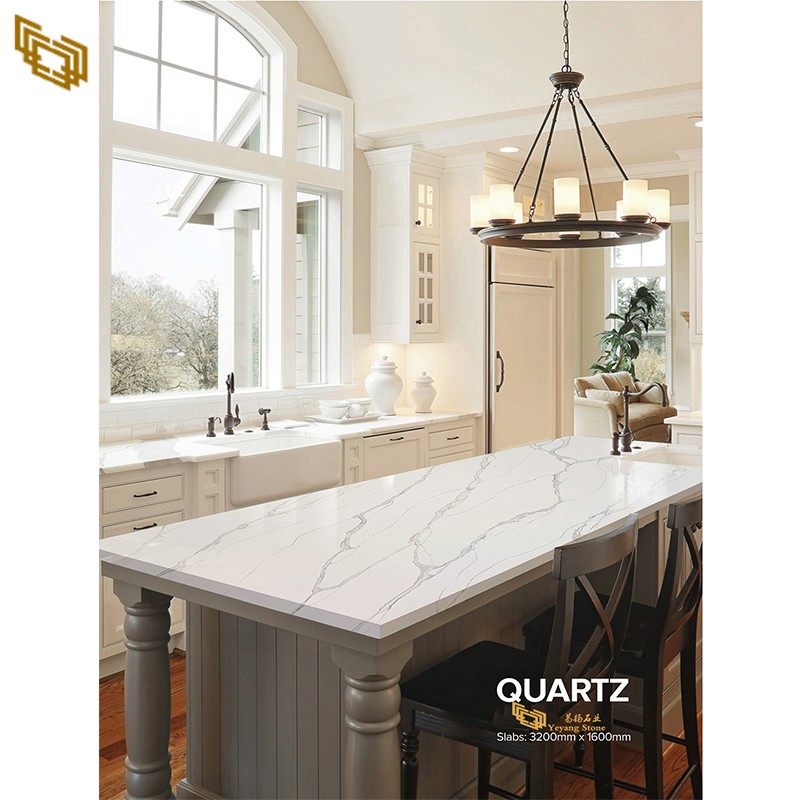 In this case, calcatta quartz kitchen looks just like calcatta marble but more durable and easy to clean.
NT405 Calacatta Gold Quartz Slab