What color kitchen countertop never goes out of style?
White Kitchen Islands And Countertops – there are different types of kitchen islands. They come with different countertops and colors. If you pick white quartz, you can always have a brightened space. You could also add some detail into space in order to complement the white features in other spaces of the room. Add some contrast to your kitchen countertops by selecting a different yet unique material.
Stellar White– stellar white kitchen countertops provide you with delicate flecks of a soft background. The human-made material allows for flexibility as it is readily available in different sizes of pre-fab shapes. Other than that, it is perfect for different kitchen islands. The color compliments almost anything you would like to install above and below the kitchen surfaces. While your appliances will definitely come and go, your quartz countertops will remain as gorgeous.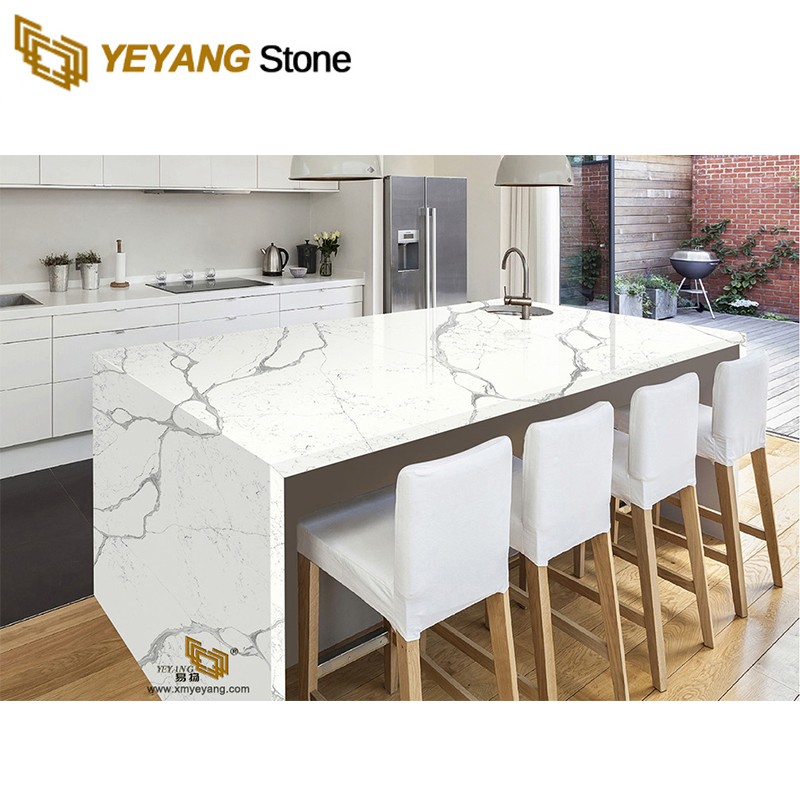 Whichever type of white quartz you decide to select, the sparkly ones, which are also light-catching kitchen countertops, will step up the design style from that ordinary look to the brilliant one. Are you interested in white quartz for kitchen countertops? Then consider contacting us for more information regarding size and type. If you are interested in other additional colors, you can also contact us.