Artificial Quartz Stone Slab Supplier White Stone A5037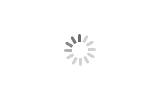 Artificial Quartz Stone Slab Supplier White Stone A5037
YEYANG

CHINA

About 20-30 days After Order Confirmed

5000m2 Per Month
Artificial Quartz Stone Slab Supplier White Stone A5037 Slabs Applied to Countertops, kitchen tops, bathroom vanity top, worktops, laundry, table tops,bench top, island tops, bar tops, backsplashes, shower stalls, tub surrounds ,wall tile, wall cladding, floor tile, and airport, station, shopping mall, hotel, bank, hospital.
Artificial Quartz Stone Slab Supplier White Stone A5037
We fabricate a variety of quartz colors that are affordable, durable, and innovative. Our quartz is manufactured by using 93% silica sand combined with 7% of polyester resin, pigments and more, pressed and polished by world advanced machines, bringing high-performance surfaces that create a lifetime of beauty. Most of our workers are at least 5 years' experience in their expertise. With their hard-working and high efficiency, we are able to fabricate 800 slabs per day.
The production and template making process is carried out in our own factory, allowing us to meet the exact specifications of our customers. With our own R&D department, we are able to carry more than 100 modern quartz colors. The wide variety makes it possible for us to provide more options for your project. We are committed to continuously improving quality and promoting company development through professional and timely delivery of high-quality materials.
Material

93% quartz powder, 7% resin and pigment.

Products

Quartz slab, quartz cut-to-size, quartz countertop, quartz island, quartz vanity top

Color

Marble, single, double & multiple, pure, small grain particles colors, based on samples.

Size

Quartz slab: 3050 X 1400mm, 3050 X 1600mm, 3200 X 1600mm.

Quartz cut-to-size: 1200mm X 1200mm, 1200mm X 800mm, 800mm X 800mm, 600 X 600mm, 600 X 300mm, 300 X 300mm, etc.

Quartz countertop: 25.5"X96", 26"X96", 25.5"X108", 26.5"X108", 28"X96", 28"X108".

Quartz island: 96"X36", 76"X36", 98"X42", 76"X42", 86"X42".

Quartz vanity top: 25"X22", 31"X22", 37"X22", 49"X22", 61"X22".

Thickness

15mm, 18mm, 20mm, 25mm, 30mm.

Finish

Surface Finish: Polished, Honed, Antique, Abrasive Blasting.




Side Finish: Flat, Easted, Stright, Bevel, Bullnose, Full Bullnose, Ogee.

Application

Countertops, kitchen tops, bathroom vanity top, worktops, laundry, table tops,bench top, island tops, bar tops, backsplashes, shower stalls, tub surrounds ,wall tile, wall cladding, floor tile, and airport, station, shopping mall, hotel, bank, hospital.

MOQ

50 Square meters

Payment Term

TT, LC

Production Time

15-30days